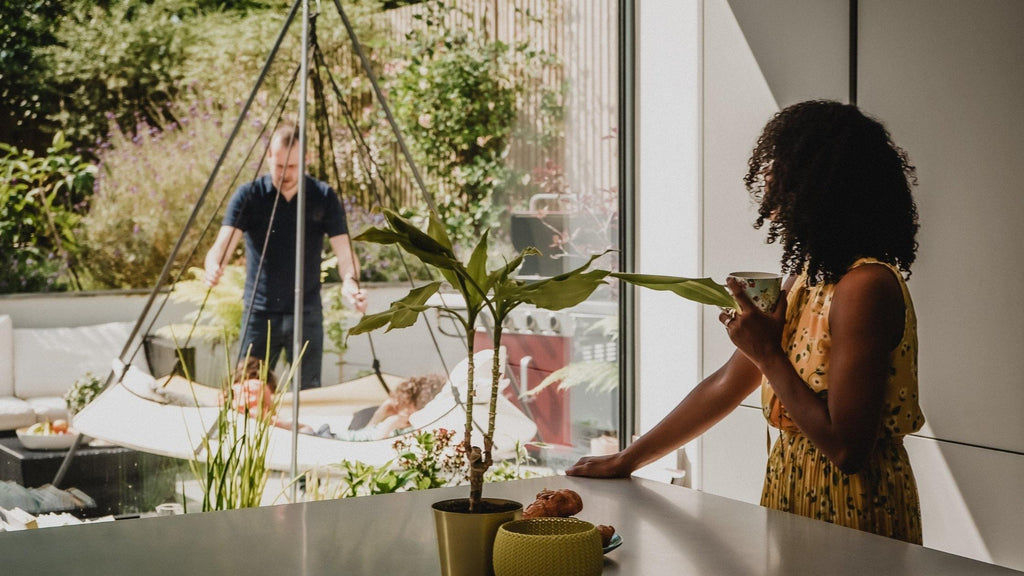 Urban Jungle: How to maximize the space of your city balcony or garden
When you're living in an urban jungle, maximizing the vibe of your outside space is key. There's plenty of ways to get the most out of your small garden or balcony, without having miles of space to play around with - it just takes a little extra thought and a sprinkling of ingenuity. Here are a few ways you can get the most out of your small outside space.
Sitting space
After a long day working from home, it's more important than ever to get some fresh air in your lungs and stick your feet up. Finding some comfortable seating that slots into your garden or balcony gives your space another dimension and inevitably makes it seem larger. We recommend having a peek at our Hangout Pods - they create a real relaxation zone to make the most of your time outside.
Think vertical
Fitting in your furniture to a small city balcony can occasionally feel like a real-life game of Tetris. Small city balconies and gardens require a slight change of perspective when it comes to using up space. Much like blocks of flats in modern cities, thinking vertically can be a great way to optimise and make the most of your space. Whether you're growing plants or looking to place some ornaments, thinking vertically will give you a lot more room to play with.
Colors
When you're decorating your space, sticking to the rule of three will really help your garden pop. Three key materials and colors will stop the space from looking cluttered and, therefore, smaller. Lighter, cream shades are a safe choice as they will make your space much brighter. If your garden is a botanical paradise, a green Pod could also slot in perfectly. Whether you're decorating with ornaments, seating or plants, keep yourself aware of the color scheme so you can make your space appear that bit bigger.
Clever gardening
An outside garden or balcony isn't complete without a bountiful collection of blooming plants. Plants are a great way to make the most of your city balcony or garden, providing you with the organic comfort of the natural world as they grow into your space. Plants can take up almost all areas of your garden and make your space seem much bigger than it is. Why not add some mirrors to enhance the effect? Your mini garden will be transformed into your own private jungle in no time.
If you're stuck in the glooms of a modern city, an outside space can give you a much-needed, private escape. No matter how small, your garden or balcony can be maximized and transformed into a cosy and snug area with only a few tweaks and adjustments.