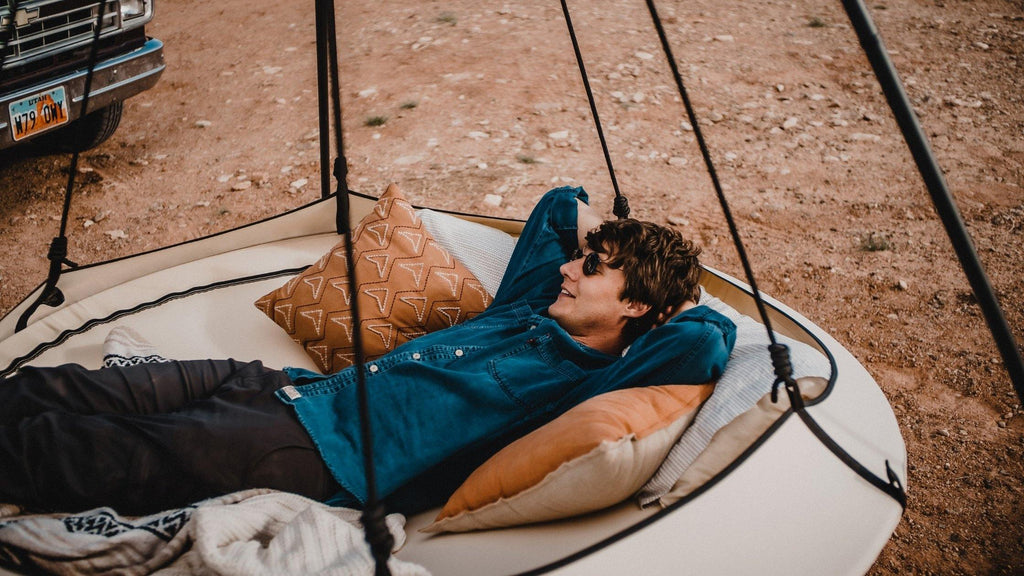 Didgeridoos & Dingos: The top 5 things to look out for on your Aussie road trip
Whether you're catching waves on the sunny east coast or trekking through the wilderness of the outback, Australia is a paradise for both desert dwellers and beach bums alike. Getting itchy feet? Pack up your thongs (flip flops) and stock up your Tim Tams (chocolate bars) because it's time to hit the road! Here are the top five things you need to keep an eye out for in your Aussie road trip.
Wildlife
Australia is filled to the brim with unique wildlife and if you don't keep your eyes peeled, it'll zip past in a flash. If you're exploring the Queensland rainforests in the north, make sure you're on the lookout for cassowaries and crocodiles. Exploring further south? Keep an eye out for echidnas, wallabies and wombats. Spotting a mob of kangaroos hopping alongside your car as the sun sets is one of those special moments only Australia could give you.
Surfer's paradise
If you haven't got a surfboard strapped to the top of your camper van, you're doing an Aussie road trip wrong. Australia has some of the most popular surfing beaches in the world, attracting thousands of surfers every year to carve up the waves. Keep an eye out for racks of surfboards when you're travelling along the coast to help you spot the best beaches. Not really the surfing type? Chilling out on the beach with a Hangout Pod is the perfect way to spectate in style - simply find a good tree to set up your Pod from and then enjoy the beachy vibe.
Creepy crawlies
If you've spent any time in Australia, you've probably seen a horrifyingly huge spider at some point. The good news is that the bigger arachnids tend to be less dangerous than the smaller ones. The bad news? You need to keep an eye out for the little ones. Redback spiders can pack a punch, while white-tailed spiders are also worth avoiding. Don't worry though - Aussie spiders won't bother you, if you don't bother them!
Sunsets and starry nights
Sunsets in Oz are special. After a long day travelling and exploring, setting up camp with your mates and watching the sun go down is heavenly. Finding a top viewpoint can make those gorgeous oranges and yellows seem even more magical. Why not drive out to the wilderness and set up your Hangout Pod set to embrace a truly special night under the stars.
Fellow road trippers
When you're making your way up and down the coasts, you'll see hundreds of keen travellers on the same trip as you. Oz road trips aren't only about you and your mates - the friends you make along the way can last a lifetime. Having experiences with your new mates will make the trip even more special, so make sure to keep an open mind and enjoy yourself!
With gorgeous beaches and tons of wildlife, an Oz road trip with your best mates is the perfect post-pandemic tonic. Get away from your phone and keep your eyes peeled - it'll be an unforgettable experience.