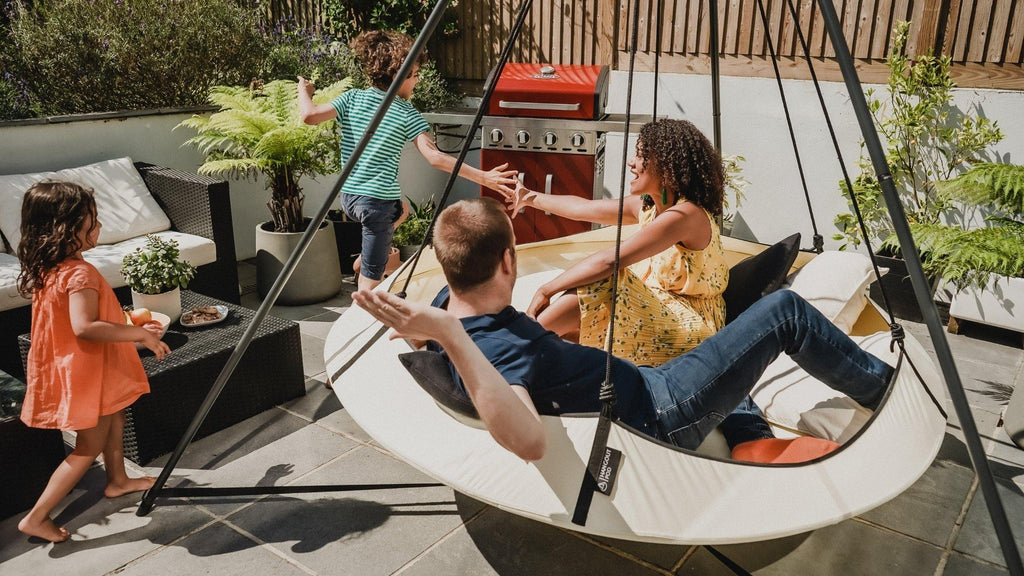 Children's Choice: Why a Hangout Pod is a perfect addition to the family home
Having a space dedicated to cozying up with the kids is essential for any family home. Scratching your head wondering how to make your family home that bit more snug? Now's the time to grab a Hangout Pod. Here are a few reasons why we think a Hangout Pod will transform your indoor spaces.
Playdates and sleepovers
If your cheeky monkey is desperate to have mates over for a playdate or sleepover, you've got to have space for them to enjoy themselves. Whether they're watching a movie, messing about on a tablet or even playing board games together, a Hangout Pod is a snug and secure place for the little ones to chill out. If you want to make it even more cozy, why not spread some funky cushions onto the Pod? They'll be so comfy that the customary check-in during the night won't even be necessary!
Safe and secure
The number one priority for any parent is safety. A Hangout Pod has been specifically created to be as secure as possible for children and adults alike. Got a few of your child's friends popping over? As opposed to a precarious traditional hammock, the steel frame of a Hanging Pod is sturdy enough to comfortably hold more than a few kids at once. If they're snoozing away on the Pod, you'll be safe in the knowledge that they'll be safe and secure.
Snuggly storytime
Struggling to get snug in your child's bed during storytime? Reading a book while floating on a Hanging Pod makes the experience feel that bit more magical. Nighttime stories aren't only a good way to send them off to the land of nod - reading is super important for a child's literacy skills. A Hangout Pod adds a layer of stress-free comfort to that hour before bed, helping your tot get the most out of storytime.
Make the great outdoors your bedroom
Ever feel like packing your bags and exploring the great outdoors with the kids? A Hangout Pod is made for those moments. With an assembly and reassembly that takes no longer than ten minutes, you'll be making the woods your bedroom in no time at all. The Pod is also made from machine washable and water and mould resistant fabric, meaning you can stick it in the wash and get back to lounging around. 
Safe, secure and undeniably snug, a Hangout Pod is a versatile choice for a family home. Hangout Pods come in all shapes and sizes, so make sure you pick a hammock that fits like a glove into your indoor spaces.