Adjustable Hanging Kit
Heavy-duty: 10ft adjustable strap and a heavy-duty carabiner clip   
Easy assembly: Free-hang your Pod safely in seconds
Height-adjustable: 18-part daisy-chain loop strap allows for simple adjustment
Multi-use: Suitable for attaching to any safe tree branch or indoor beam
Safe and secure: Supports up to 450lbs of weight
Explore the Great Outdoors with complete freedom using our handy Black Hanging Kit. Free-hang your Pod from your favorite tree safely and simply in seconds thanks to a straightforward setup when you're out exploring.

Our Kit contains a 100% high-tenacity strap and a lightweight aluminum carabiner clip, helping you enjoy a floating experience wherever you are! Say goodbye to complicated tie knots and hello to a simple set-up - loop the strap around a sturdy tree and clip the carabiner to the Pod and you're ready to relax.


Specifications


Never exceed the load limit of 450 lbs within the Hangout Pod.
Ensure any alternative hanging structures used to hang the Pod is safe, in good order, and able to hold DOUBLE the intended load - 900 lbs.
This is the sole responsibility of the end user.
Do not hang more than 20 inches above the ground.
Children are to be supervised at all times. Ages 4+.
We are experts in relaxation
Unlike traditional hammocks, we've designed our Hangout Pod for ultimate downtime. The 6ft Pod base and sturdy stand allow for the room and comfort to lay back in style.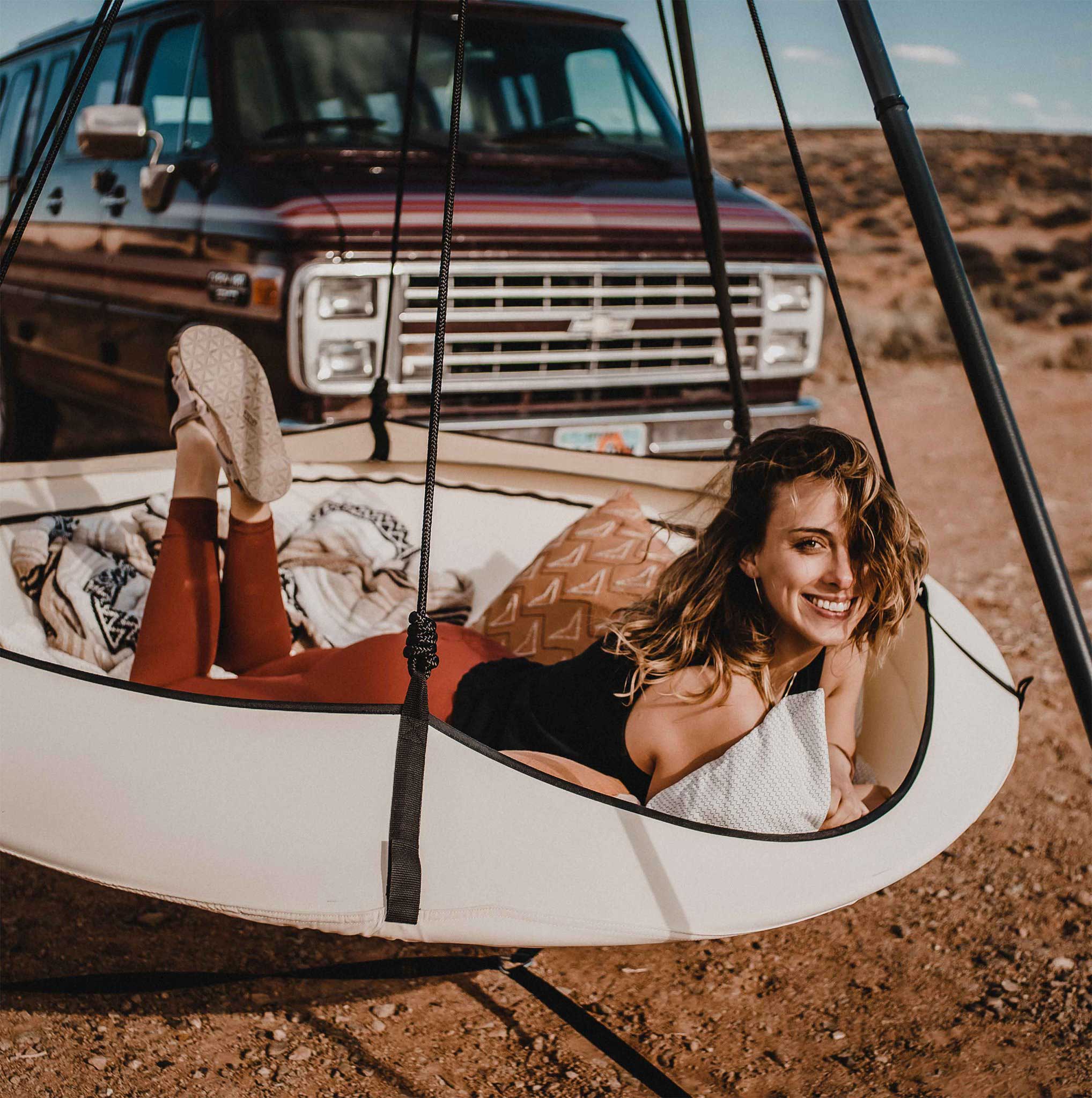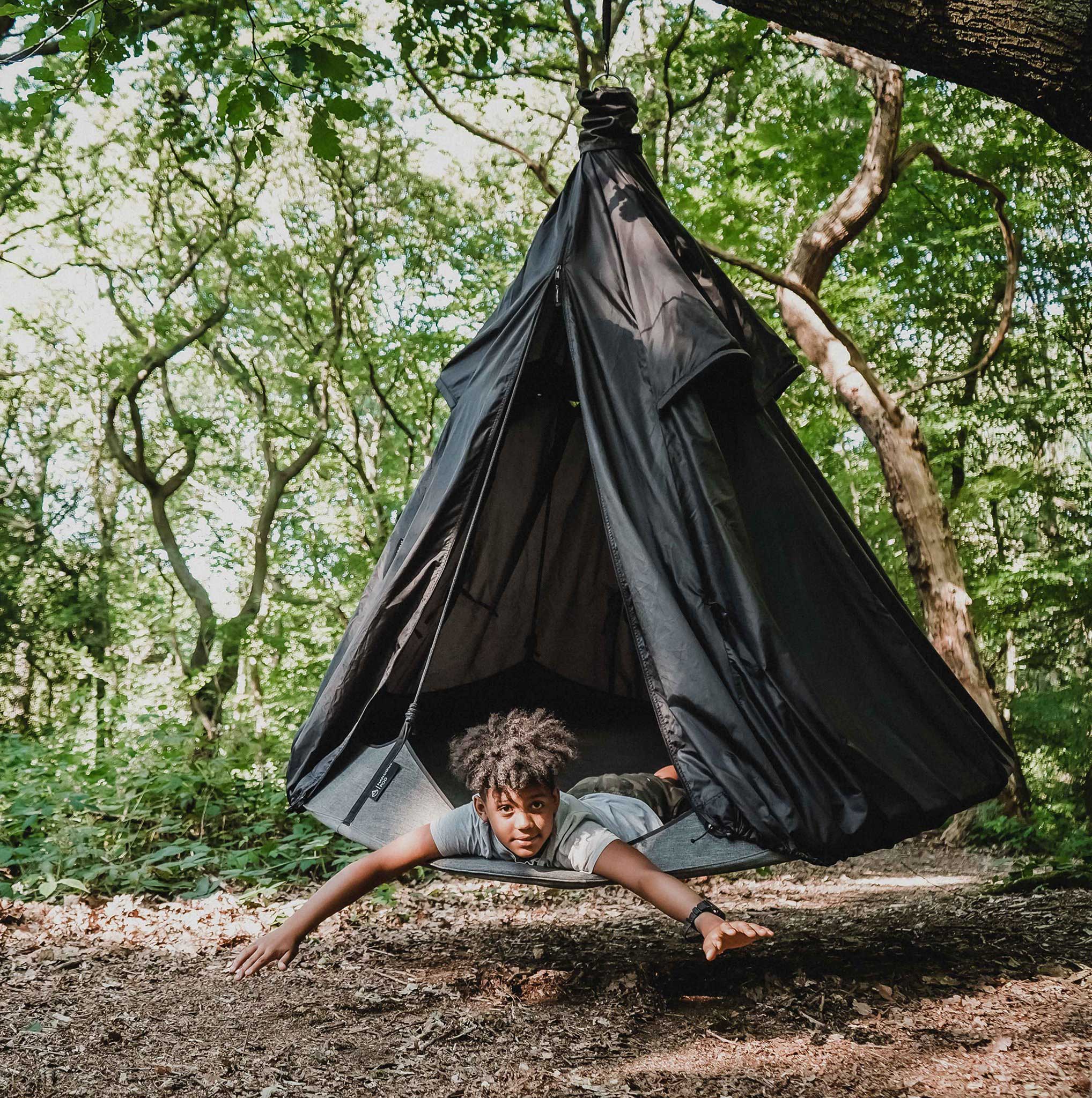 We've got you covered, literally
Everyone wants to enjoy chill-time in peace. Our mosquito net, pod cover and stand cover provide perfect protection against the elements.
Stress-free assembly
The Hangout Pod set is simple and easy to assemble - it takes just 20 minutes to set yourself up, leaving plenty of time to relax, unwind and enjoy.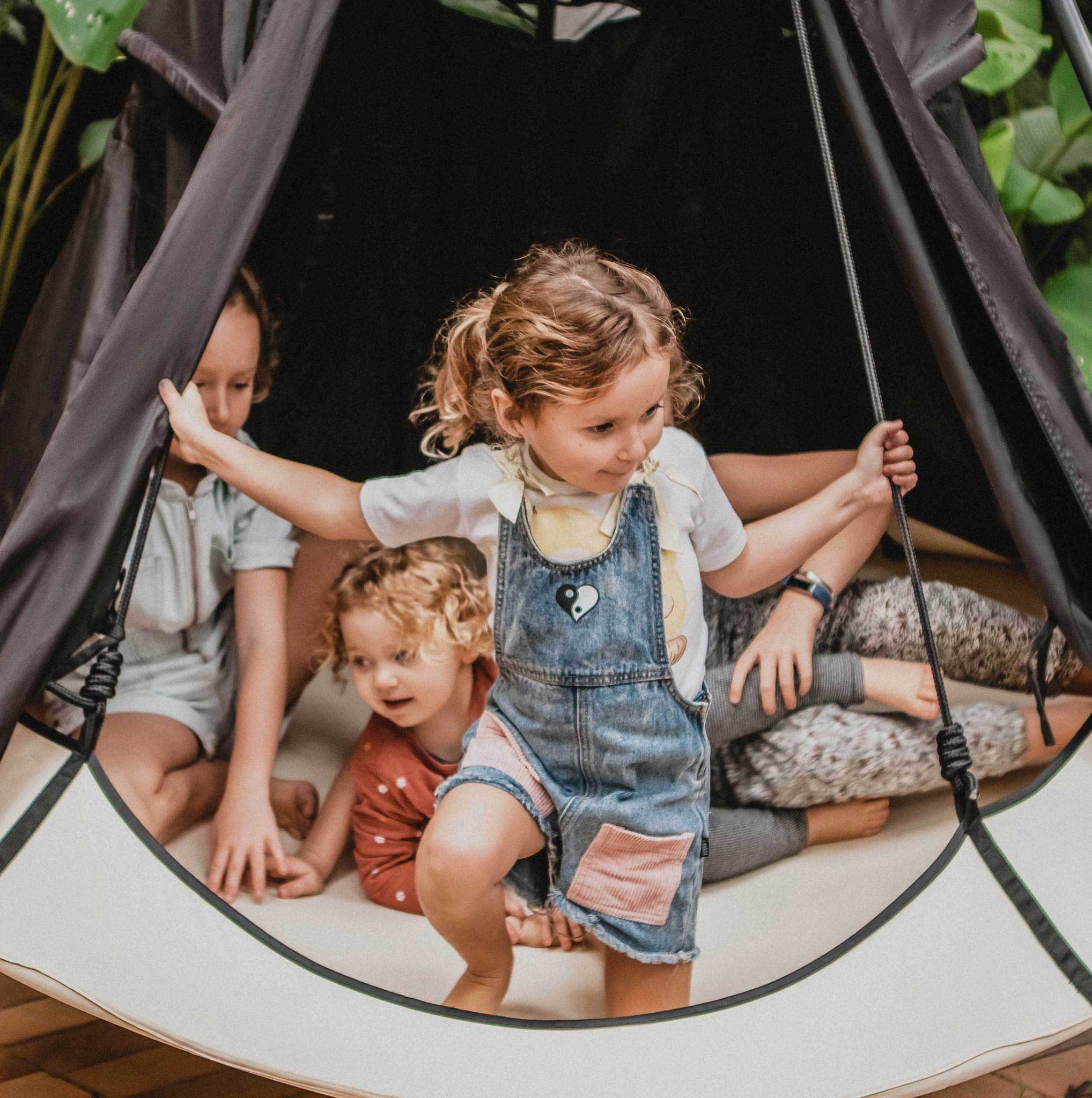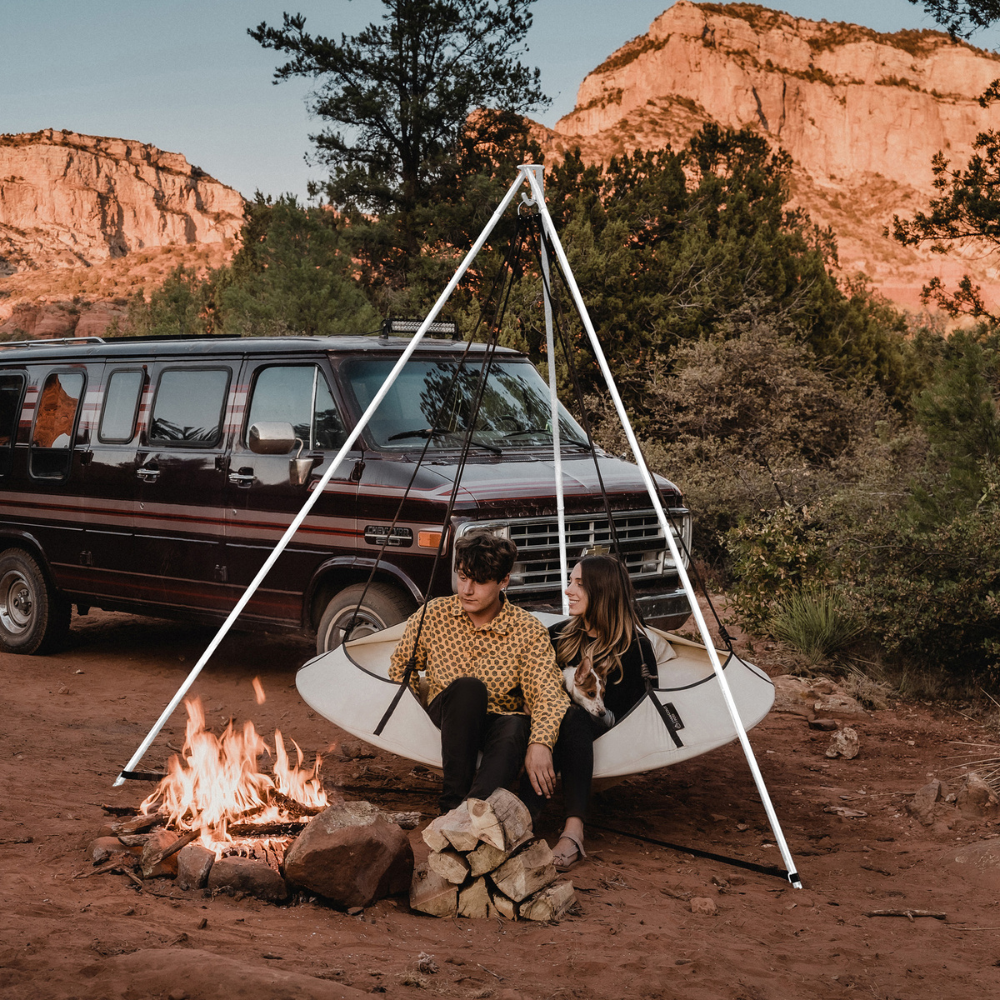 Machine Washable
We realise that life can get messy! That's why we use durable Olefin fabric on our Pod bases that can easily be machine washed - so you can have all the fun without any of the worry!
Explore the great outdoors
Immerse yourself in nature and experience your favorite spots in a whole new way, floating just above the ground!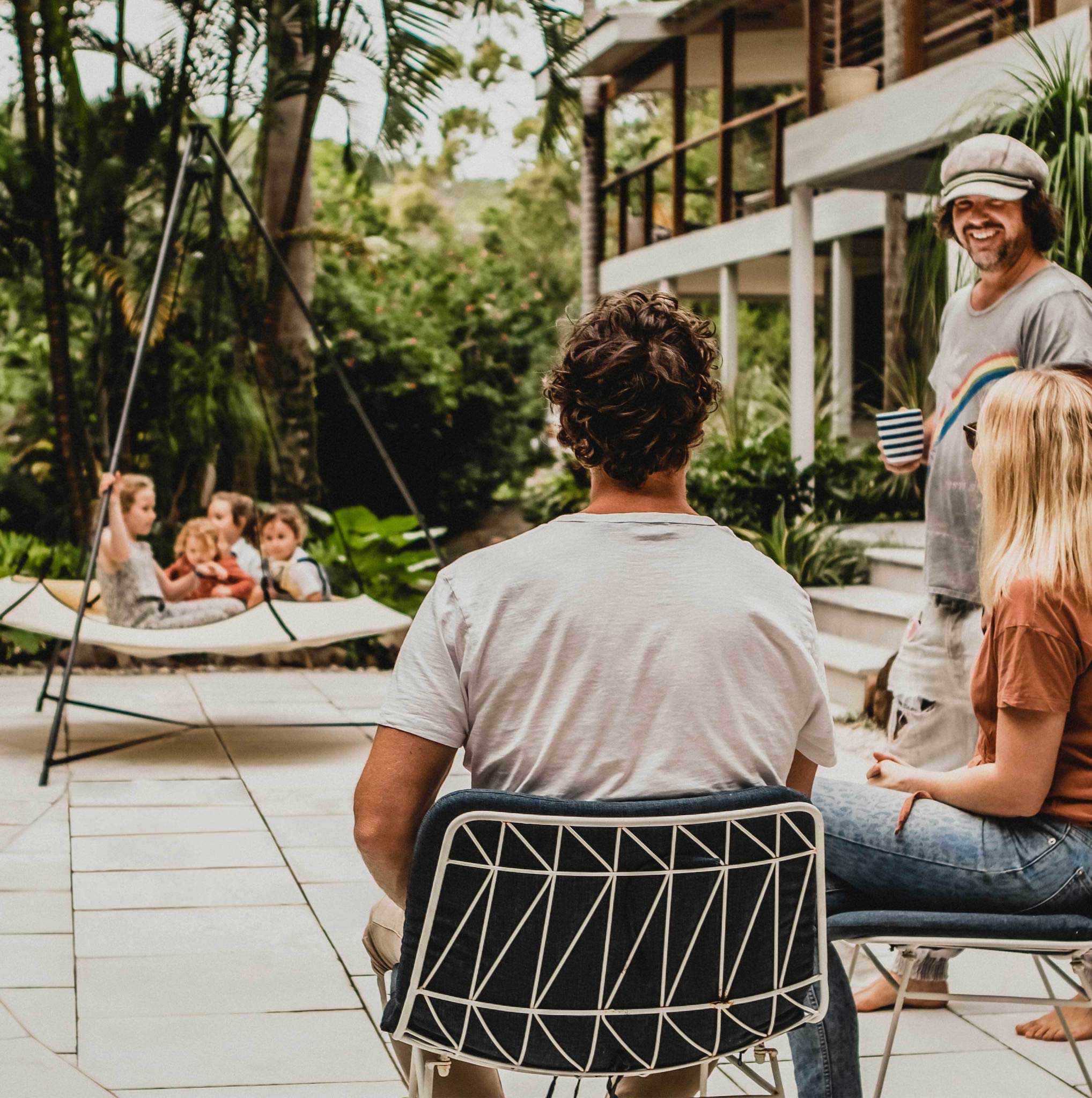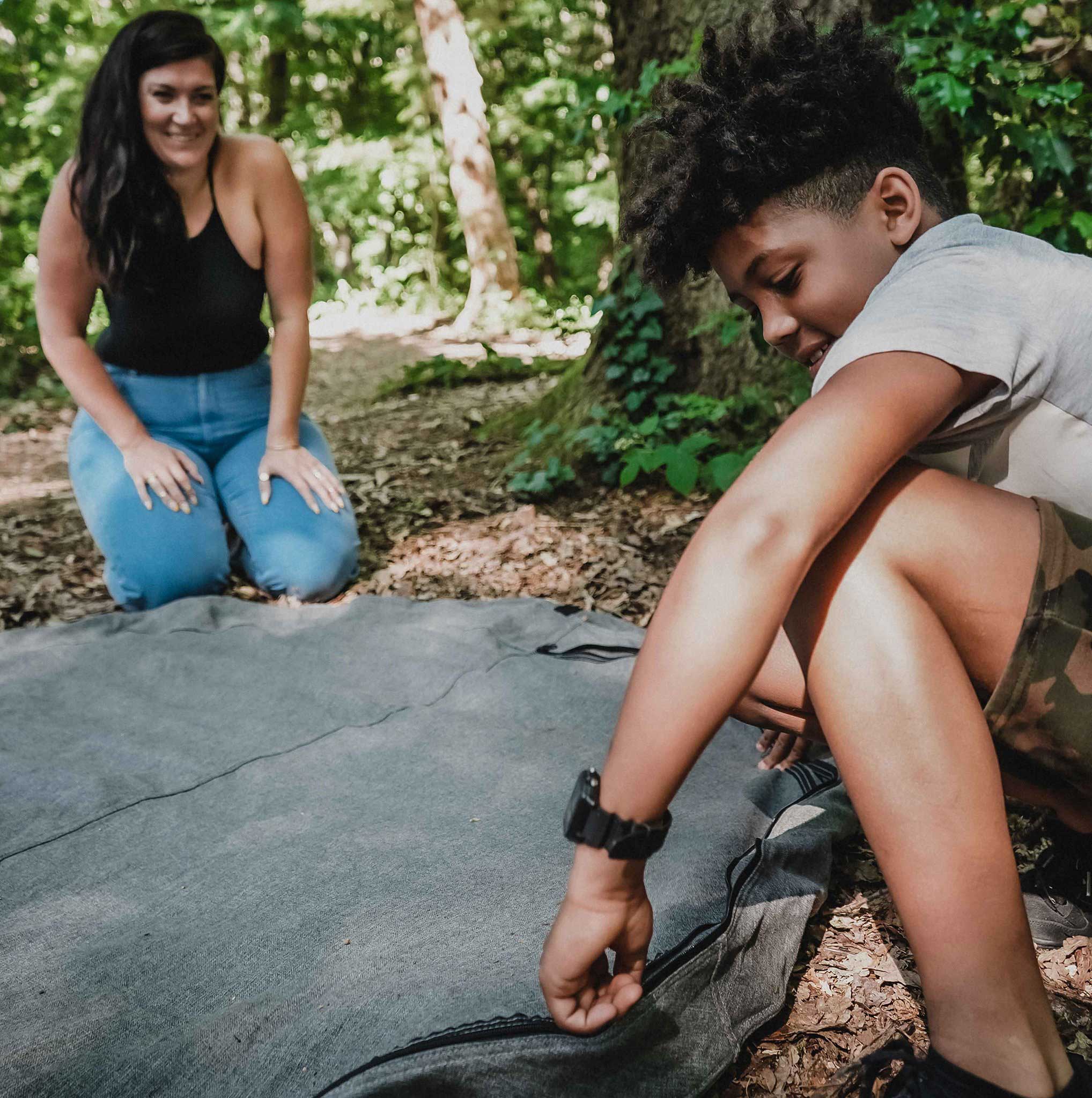 Compact and transportable
Transportable, convenient, explorative fun for the whole family. Take your Hangout Pod with you, or conveniently pack it down for slimline storage in convenient carry bags - one for the Pod and one for the Stand.