Cream Hangout Pod
Heavy-duty: Pod made from mildew and mold-resistant Olefin fabric
Roomy: Large 6ft surface allows space for everyone
Easy assembly: Puts together in less than 10 minutes
Free-hanging: Hang your Pod to your favorite tree or beam
Portable: Packs into a convenient carry bag for storage or transport
Our Cream Hangout Pod is the ultimate transportable family hanging pod chair to enjoy wherever you are! This Pod is perfect for taking on your next road trip or hanging from your favorite tree in the backyard. Take your Pod with you on your travels - it easily packs away into a convenient carrying bag for you to transport with you. When you reach your destination, take less than 10 minutes to set up and then enjoy a true chilled floating experience.
Make relaxation easy with our Cream Hangout Pod. This versatile hanging pod swing puts you in control of your downtime:
The Material
Made from hardy Olefin fabric - our Pods are mold and mildew resistant, making them perfect for using outdoors. The material is also machine-washable, removing any worry over accidental spillages or muddy stains! The Pod's 6ft surface area supports up to 440 lb, making it ideal for enjoying with friends and family.
The Set-Up
The assembly for the Pod is super-simple and takes less than 10 minutes - simply attach to your favorite tree branch or indoor beam to enjoy a free-floating experience. Alternatively, purchase one of our Stands (sold separately).
The Carry Bags
Our Pod neatly packs away into a convenient carry bag to make transporting and storing your Pod after each trip really simple. Weighing just 22lbs, the Pod can be transported by car or bike for day trips and camping holidays.
Hangout Pod Specs:
Base: 6ft Ø
Height: 6ft
Weight: 22lbs
Load Capacity: 440 lbs
Pod Base: 100% Olefin
Ring System: 8pcs, Steel
Hangout Stand Specs:
(sold separately)
Stand:
Base: 8 ft Ø 
Height: 7 ft 11in 
Load Capacity: 440 lbs 
Frame: Powder-coated steel
Shipping is calculated at checkout. 


We are experts in relaxation
Unlike traditional hammocks, we've designed our Hangout Pod for ultimate downtime. The 6ft Pod base and sturdy stand allow for the room and comfort to lay back in style.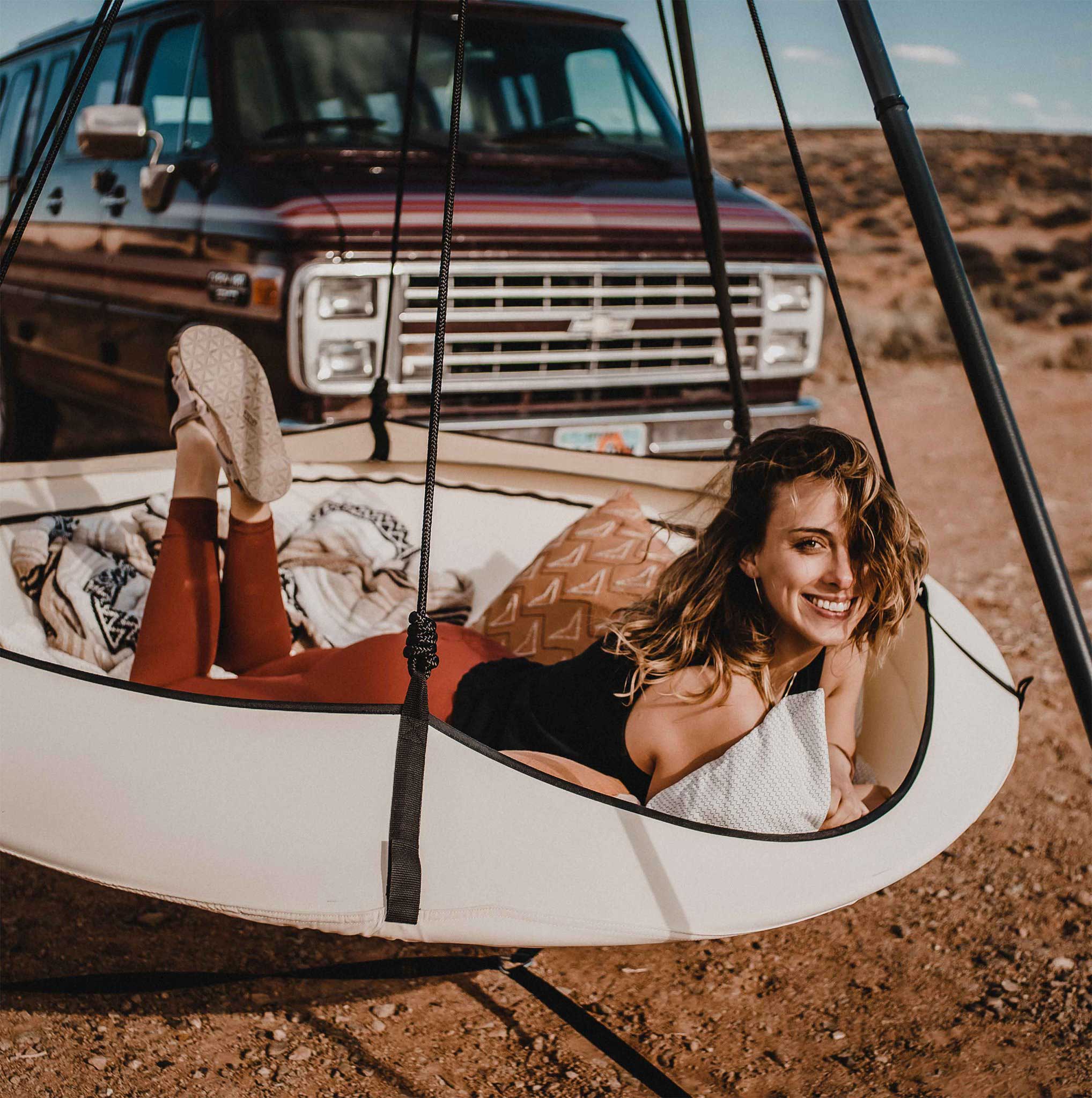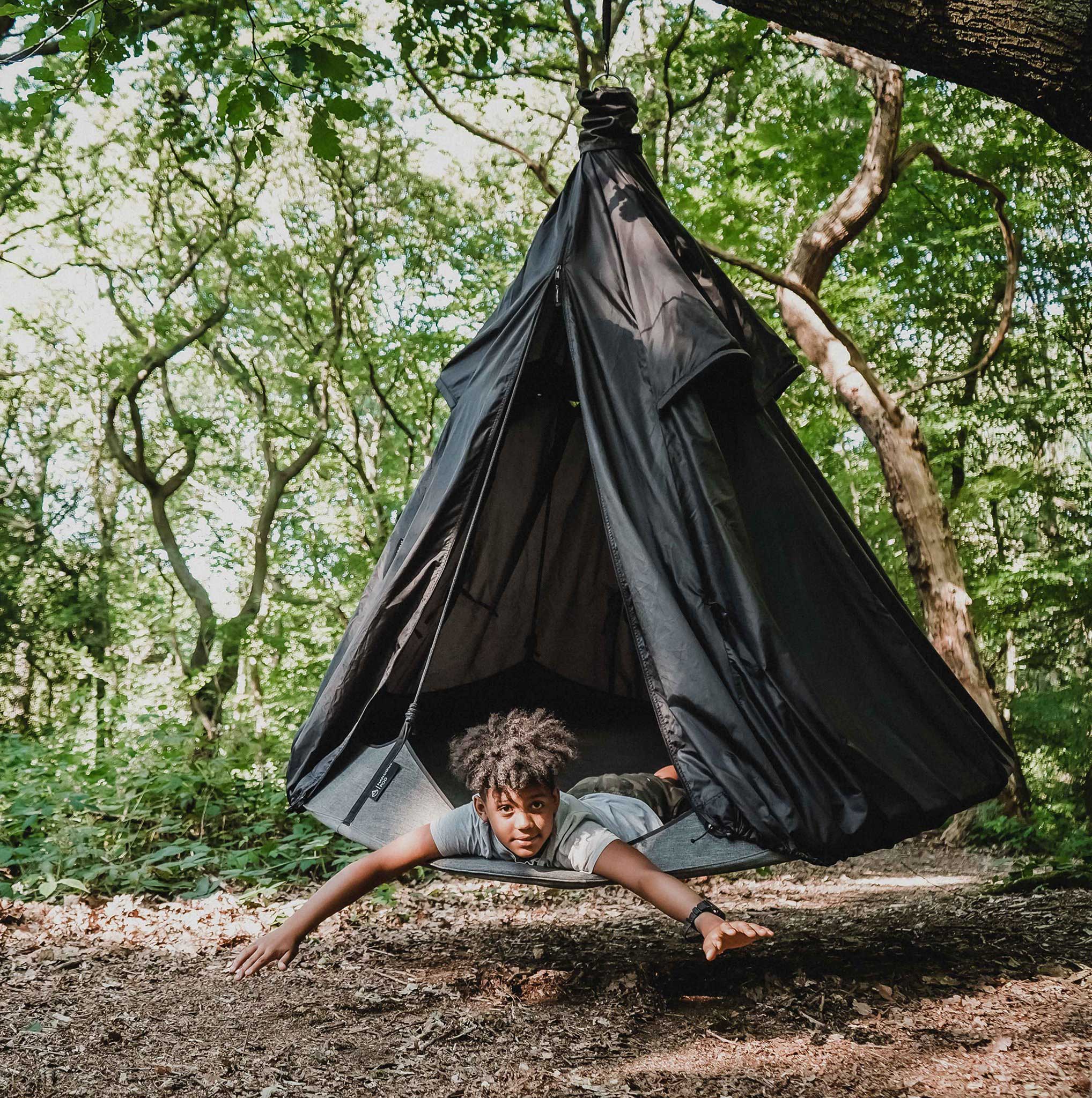 We've got you covered, literally
Everyone wants to enjoy chill-time in peace. Our mosquito net, pod cover and stand cover provide perfect protection against the elements.
Stress-free assembly
The Hangout Pod set is simple and easy to assemble - it takes just 20 minutes to set yourself up, leaving plenty of time to relax, unwind and enjoy.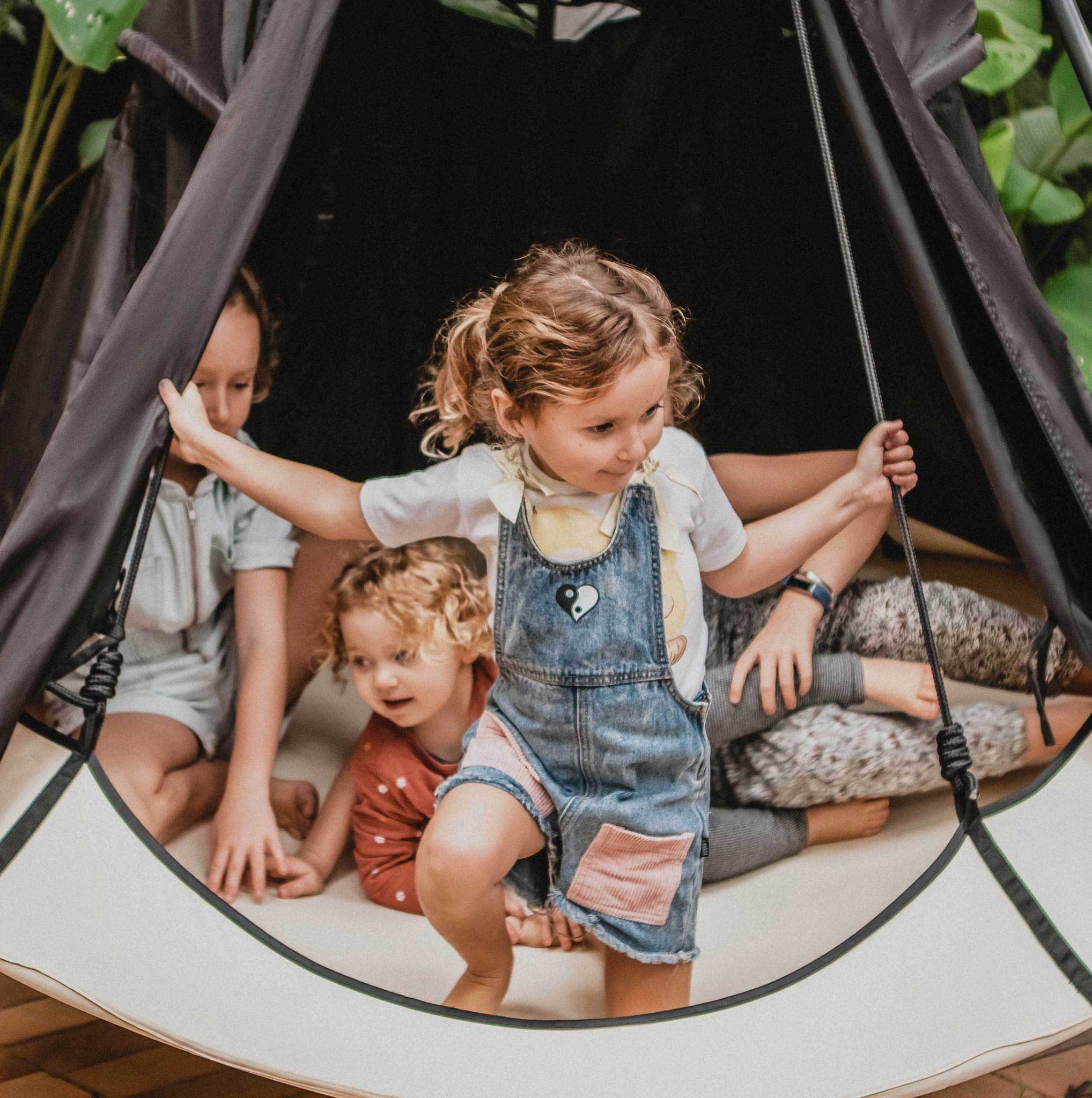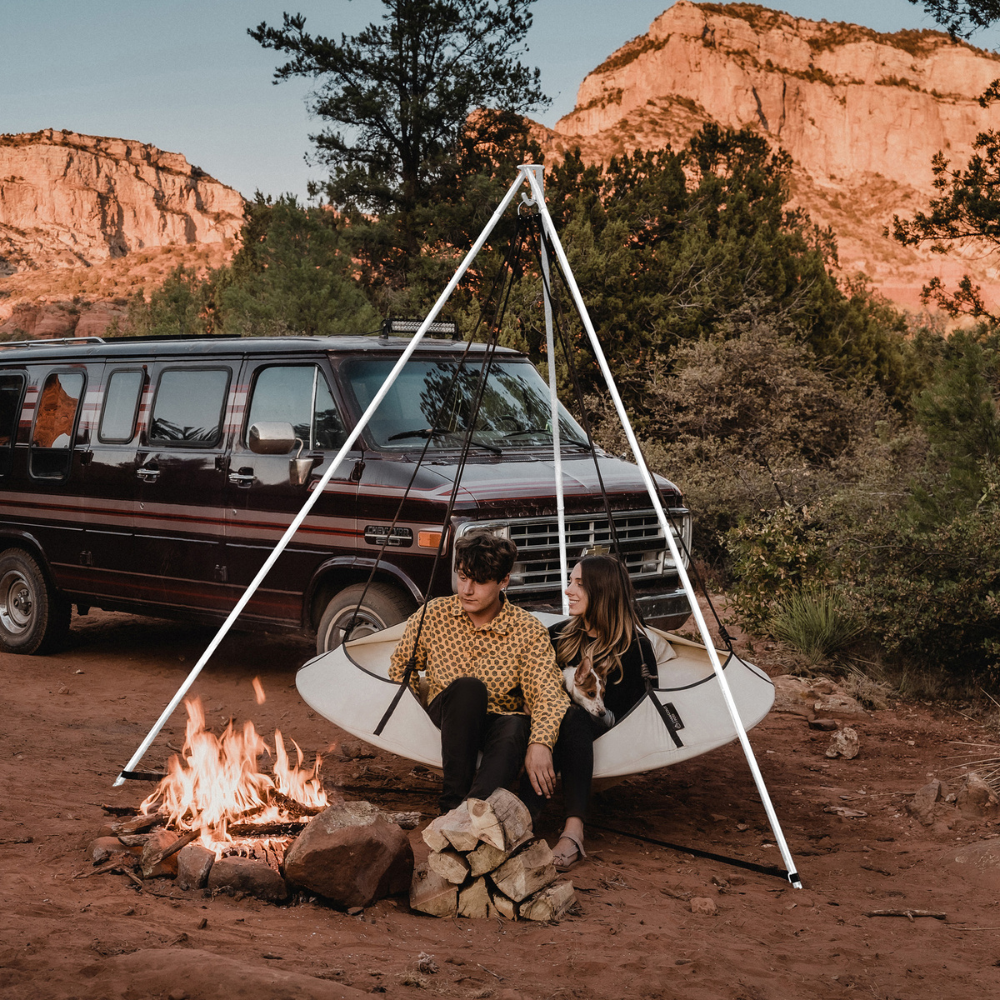 Machine Washable
We realise that life can get messy! That's why we use durable Olefin fabric on our Pod bases that can easily be machine washed - so you can have all the fun without any of the worry!
Explore the great outdoors
Immerse yourself in nature and experience your favorite spots in a whole new way, floating just above the ground!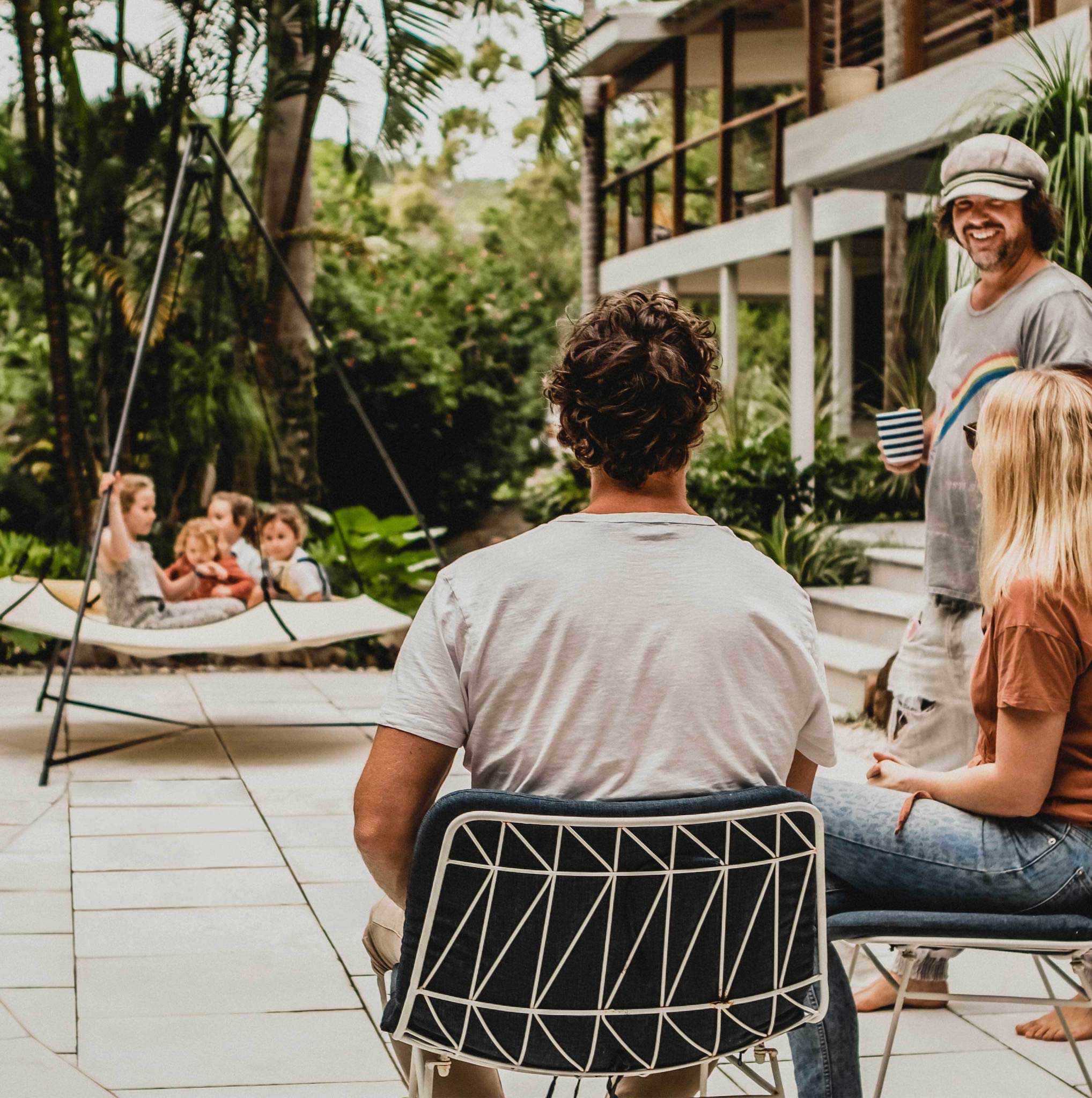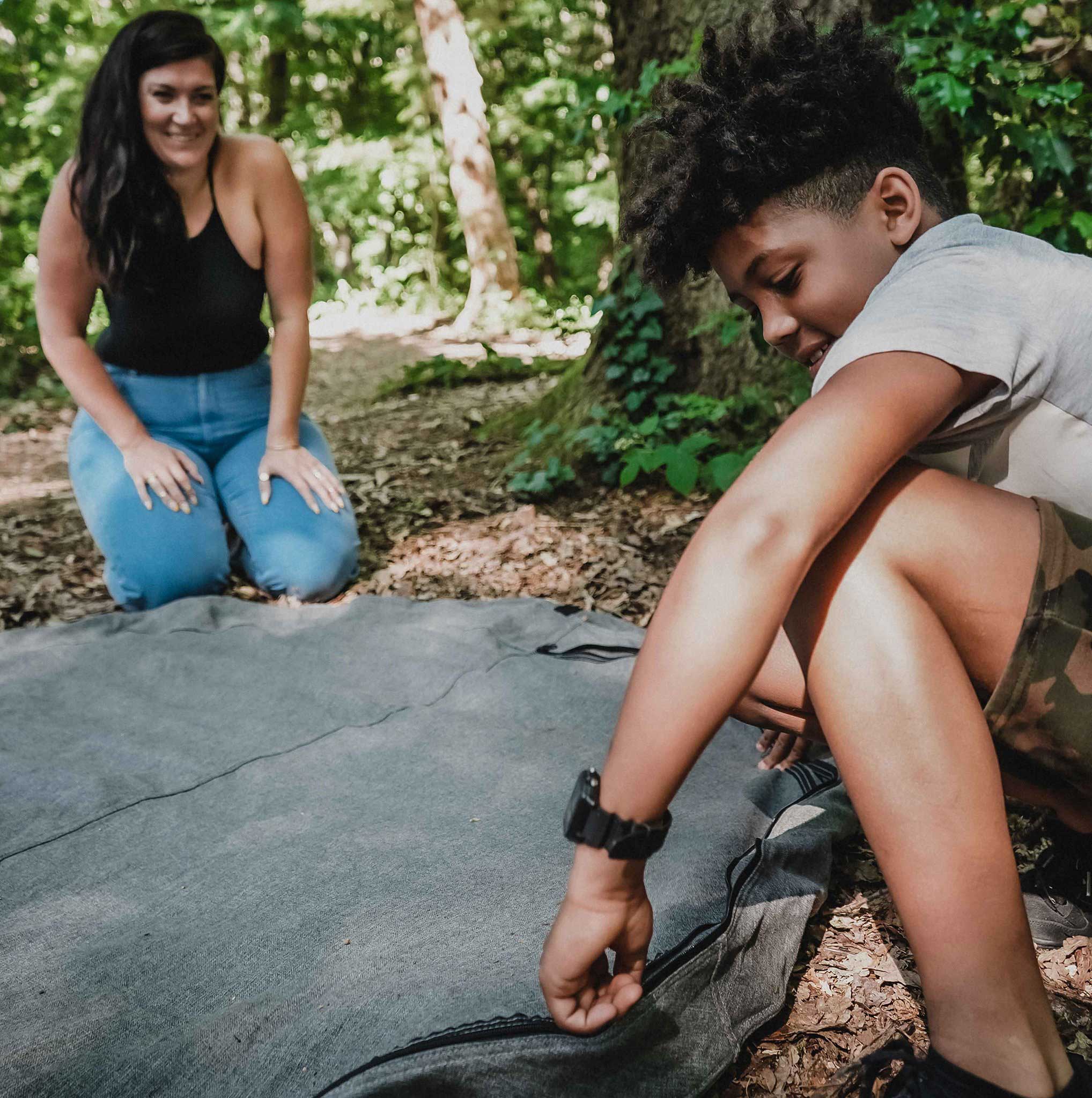 Compact and transportable
Transportable, convenient, explorative fun for the whole family. Take your Hangout Pod with you, or conveniently pack it down for slimline storage in convenient carry bags - one for the Pod and one for the Stand.