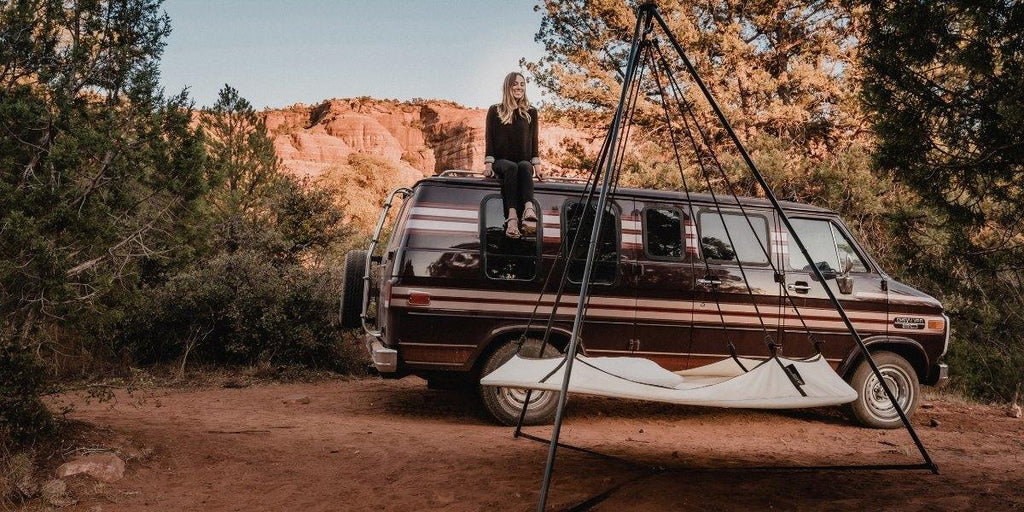 Rock On: How to have your own mini festival
Singing at the top of your lungs, head to toe in colourful gear and hanging out with your best buddies - who doesn't love a festival? Summers haven't been the same since festivals were cancelled in 2020, but that doesn't mean the fun has to stop. As long as you play your cards right, inviting your friends over and hosting a mini festival can be just as fun to crowd surfing at Coachella. Here are a few ways you can host your own mini festival.
Set the tone
Finding the right vibe for your mini festival should be one of your top priorities when getting started. Get creative with some funky decor and festival flowers, as well as getting some danceable playlists lined up. Lighting is also super important for setting the right tone. Candles and campfires can give your setting a cozy atmosphere, while hanging fairy lights are a staple of the classic festival shindig! 
Create a 'chill zone'
After a long day singing and dancing, setting up a chill zone will give your guests somewhere to hide away when they need a break. A mixture of chairs, low lighting and comfy pillows is the perfect way to nail the relaxation station. The cherry on top? A Hangout Pod. Super cozy with room for more than one person, a Hangout Pod with Stand will be sure to have your guests back for round 2 next summer.
Set up a photo booth
Let's be honest - your festival is going to be packed with Instagrammers looking for the perfect pictures to post. Give into the pressure with a photo booth section, filled with big glasses, feather boas and any other festival cliches you can conjure up. When the day's done and the fun's over, you'll have a whole stack of photos to post on Instagram. Don't forget - a selfie stick and good lighting is a must too!
Stage time
Would your festival be a festival without a bit of live music? Whether you're hiring a band to blow everyone's socks off or setting up the karaoke, some form of live music is a must if you're going to nail the festival vibe. We'd suggest scouting around your local area for any new bands that are keen to play live. Trust us - there will be plenty of groups looking to get back into the groove of things after the year we've had!
In your backyard or on the beach, a mini festival is the perfect way to shake away the blues and get a party atmosphere going. Just make sure the sun is shining!