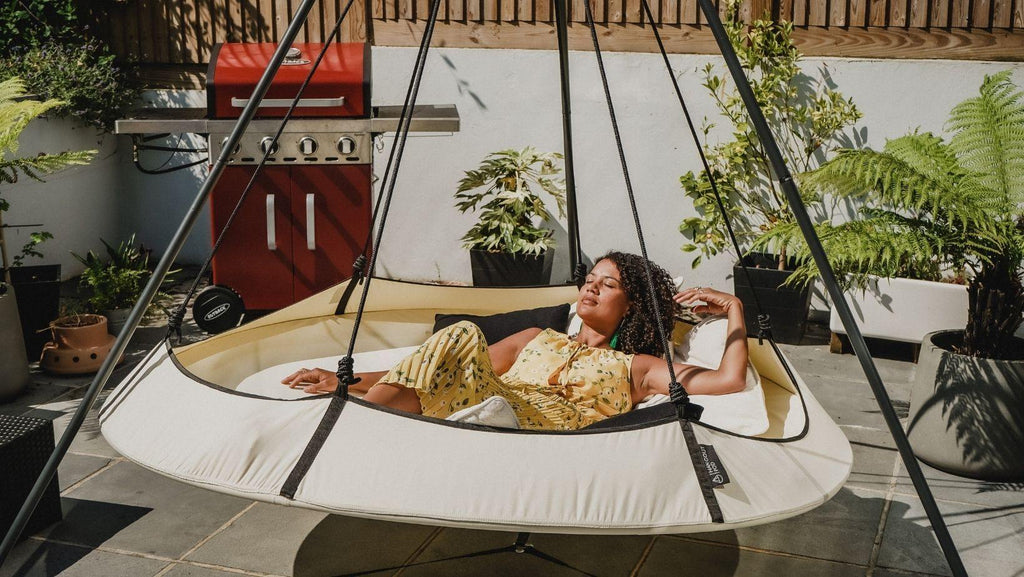 Beaut Barbie: How to host the perfect spring BBQ
That beautiful waft of burgers, hot dogs and shrimps on the barbie is one of the telltale signs that summer's just around the corner. If you're celebrating the end of winter with a sunny spring BBQ, nailing your hosting is super important. Want to become a superhost? Here are a few ways you can throw a spring BBQ to remember.
Prepare, prepare, prepare
If you want your spring barbie to be perfect, some planning is going to be needed. Whether that's listing up a few recipes or ingredients you want to cook or planning your outdoor layout, well thought out preparation will make sure everything goes smoothly on the big day. Also, don't forget to keep an eye on the weather! 
Layouts
If you have more than a couple of people popping round, thinking about your layout is always important. Got a Hangout Pod? You've just made things 10x easier. Pods are super versatile, giving you the ability to move them wherever you please. Make sure you've got enough seats for all your guests, as well as a few spares for those last minute arrivals. It might be worth getting a bit fancy with your table set up too - simply add some nice floral arrangements and you'll have a BBQ layout to die for.
Shoo fly, don't bother me
What's worse than getting corned with an anecdote-less guest? Bugs.Make sure you protect the food and keep some insect repellent nearby for guests to use. Got a Hangout Pod? The solution is easy - a mosquito net. With your Pod wrapped with a mozzie net, you'll create a safe haven.
Comfy furniture
We've all been there - having nowhere to sit while holding a rather flimsy plate at the BBQ. Make sure your guests are comfortable and feel welcomed at your BBQ by laying out enough super cozy furniture around your garden. A Hangout Pod is one of the easiest ways to add that cherry on top snug spot to your BBQ. If you're heading to the beach, bring some camping chairs and pillows alongside your Hangout Pod to get even more comfy for your group!
Want to be the best BBQ host in the neighbourhood? A Hangout Pod will have your guests desperate to come over for a few drinks and some  delicious burgers.