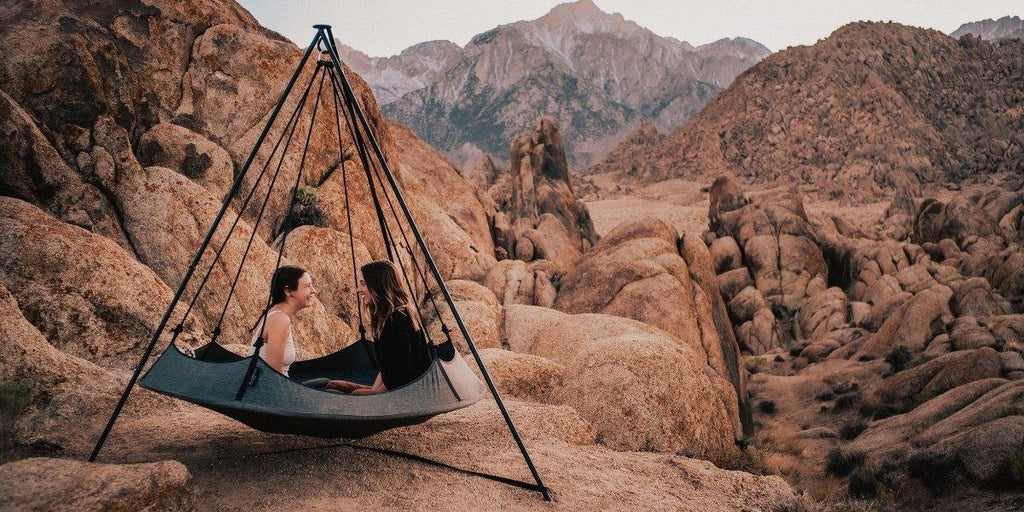 Great Outdoors: 10 tips for a great camping trip
Whether you're bonding with Mother Nature or enjoying a weekend with your friends, camping trips can be a nourishing experience for your mind, body and soul. However, if you haven't done your prep properly, there are bound to be a couple of things to keep in mind. Want to make your camping trip one to remember? Here are our top ten tips for a great camping trip. 
Fire up
Is it really a camping trip if you haven't got a cozy fire to sit round? Some wood, firelighters, kindling and matches is all you need to create a warm, glowing fire. A crackling wood fire is the perfect soundtrack to those nights looking at the stars with your buddies. 
Weather watch
You don't need us to tell you that camping when you're soaked to the bone isn't as fun. Even if it looks like endless sunshine over the weekend, bringing some extra coats is essential. If you have a Hangout Pod, a Weather Cover is a must. 
Digital detox
If your eyes are permanently stuck to your phone, taking a digital detox is one of the best things you can do when camping. Whether you're by yourself or with your friends, taking in the natural world without reaching for your phone will totally change your experience.
Plan ahead
While it might be tempting to wing it when you pitch your tent, most of the time it results in an unproductive weekend. Take a look at some of the local walks around your tent and have a loose idea of what you'd like to do.
Box of essentials
Everyone has a nifty kitchen drawer filled with useful bits and pieces. Taking along a similar box of essentials on your camping trip could be a life-saver when you're missing a tool or missing apart.
Insect protection
Getting bugged off by the insects? Stocking up on insect repellent and investing in a Mosquito Net for your Hangout Pod will keep the mozzies out and the comfy vibes in. 
Comfy set up
After a long day walking in the woods, having a cozy place to relax is super important. With cushy Olefin fabric and a 6ft surface area, a Hangout Pod gives you a comfortable place to enjoy the evenings with your friends.
Trial pitch in advance
Arriving at the campsite and spending hours trying to set up a tent isn't exactly the best start to a camping trip. Putting some time aside to practice pitching and unpacking in the garden will give you more time to relish your holiday.
Chow down
If your camping trip is your holiday this year, it's time to treat yourself with some delicious snacks. From evening marshmallows to a bacon breakfast, stocking up on the right kinds of food will make the whole experience more enjoyable.
Hygiene 
It's all too easy to get smelly when trekking through the woods or spending more time outside. Bringing some extra deodorant and keeping a back-up collection of clothes will help you feel fresh as a daisy.
Want to make your camping trip extra special? Whether you're cuddled around the fire or need some peace and quiet, a Hangout Pod provides the perfect hideaway for those relaxing camping evenings.