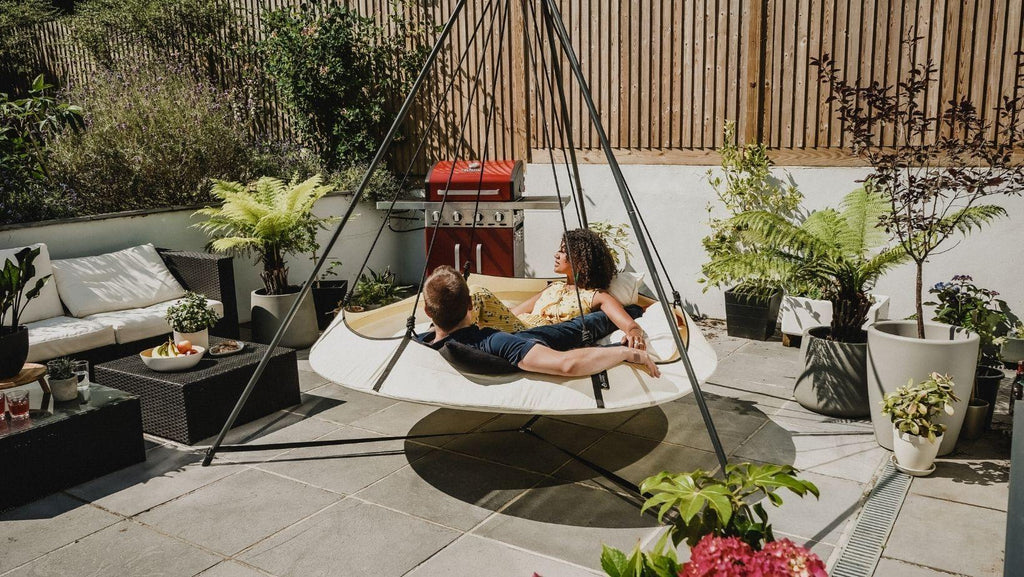 Green Fingers: Eight herbs to grow in your city garden
If you're stuck in a concrete jungle, letting a batch of potted herbs loose in your garden could totally transform your outdoor space. With a little manoeuvring of pots, you'll have a super relaxing herbal eden out back, as well as some superfoods to give your grub a boost. Make your mates green with envy by filling your garden with these top eight herbs for city gardens.
Basil
Dreaming of sunnier weather? Basil will woosh you away to warmer days at the very first taste. Luckily, it's super easy to grow and tastes unreal in pasta dishes and homemade salads too. Don't forget to move your basil plant inside during the winter months!
Mint
Who doesn't love mint? On top of all its foodie benefits, mint leaves can also be used to make a relaxing herbal tea. With plenty of water and sunlight, this handy herb can last all summer in your city back garden. 
Chives
Nobody likes high maintenance, so it's a good job chives don't ask for too much. Chives are a perennial herb once used to fend off evil spirits - so if your house is feeling a bit spooky, it's time to chive it up. With their oniony taste, chives work great in potato salads and soups.
Parsley
Fond of your fancy dinners? A couple of leaves of parsley will have your pasta dishes looking and tasting sup-herb. Parsley grows on a biennial basis and its curling leaves will look beautiful in your city garden.
Fennel
You don't have to choose between sweet and savoury with fennel - the herb is sumptuous with soups and fish dishes, as well as grandma-approved desserts. Fennel is naturally aromatic, so sticking some in your back garden will have your outdoor space smelling lovely.
Rosemary
Life feels a lot rosier with some rosemary blossoming in your garden. The evergreen herb stays fresh all year round and goes into a whole host of delicious meals. Even if you don't use it in your dishes, rosemary can be used in table decorations and looks gorgeous growing in your outdoor space.

Coriander
How could we not namedrop coriander? While it might be short-lived and tender, coriander is entirely edible and is used in a variety of Chinese and Thai dishes. Coriander also has a variety of health benefits and is especially rich in immune-boosting antioxidants.
Sage
A slight peppery undertone makes sage a favourite among foodies all over the globe. With its colourful greens, whites and purples, the herb can bring some much-needed brightness to your city garden.
Whether you're desperate to add an extra splash of flavour to your dishes or just need a bit of extra greenery in your garden, herbs are the perfect solution. So - grab a mint tea, set up your Hangout Pod and bask in the glory of your herbal utopia.