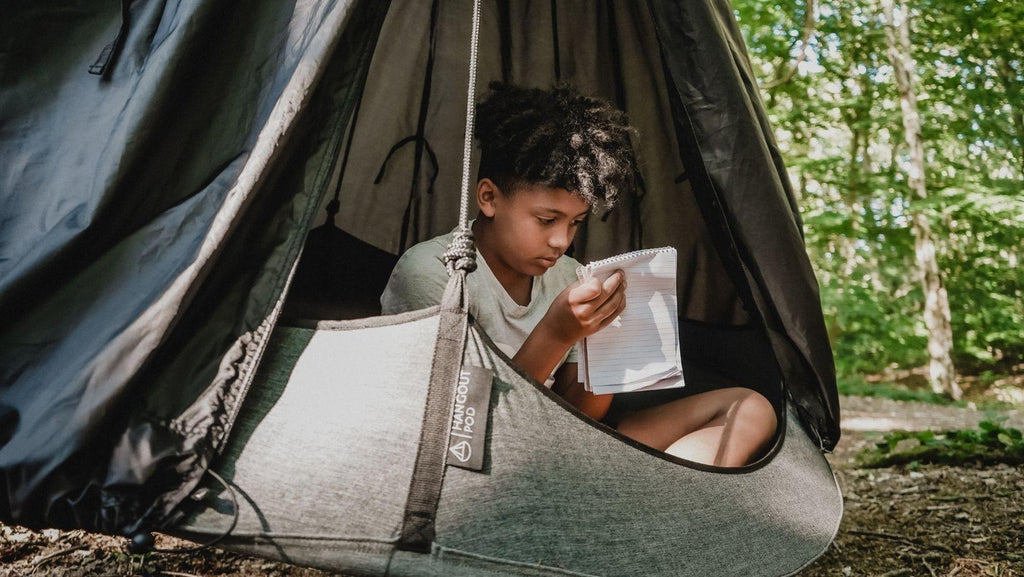 Quick Reads: Our top novellas to read at the weekend
Endlessly doom-scrolling during the weekend? Snuggling up with a good book on your Hangout Pod is one of the best ways to soothe your mind and chill out after a long day at work. It doesn't stop there either - a meaningful novella has the power to transform the way you think and put you into the shoes of somebody completely different. So - without further ado - here are some of our favourite novellas to read over the weekend.
The Vegetarian - Han Kang
If you're an unashamed herbivore, we've got the perfect pick for you. First published in 2007, The Vegetarian by Han Kang is set in a modern day Seoul and follows the life of Yeong-hye, a part-time graphic artist. After a horrible dream about animal slaughter, Yeong-hye commits to being a vegetarian, with both intriguing and bizarre consequences. The novella is actually the first book in a three part series and can be easily digested over three weekends.
The Awakening - Kate Chopin
A leading female figure in literature, Kate Chopin was one of the first feminist writers to break away from regular cinventions. The novella is her masterpiece, focusing on women's place within late nineteenth century society. Edna Pontellier, the novella's protagonist, finds herself struggling to balance her progressive views on motherhood, marriage and femininity with the standard social attitudes of the Deep South. If you want something to mull over during the weekend, The Awakening is an undeniable classic.
Train Dreams - Denis Johnson
As a nomination for the 2012 Pulitzer Prize, Train Dreams should definitely be on your book radar. The novella tracks the progress of Robert Grainier, a railroad labourer who lives a hermetic life in Idaho, only to discover the love of his life. The ensuing drama is both captivating and moving, bundling up all the best bits of American fiction into one small story. Author Anthony Doerr has nothing but good things to say about the novella: "What Johnson builds from the ashes of Grainier's life is a tender, lonesome and riveting story, an American epic writ small."
The Old Man and the Sea - Ernest Hemingway
If you've never read Hemingway - you're missing out on one of the treasure troves of literature! Perhaps Hemingway's most popular work, The Old Man and the Sea is a short, simple story with an all-encompassing meaning. The book follows Santiago, an ageing Cuban fisherman who commits to catching a giant marlin far off the coast of Cuba. If you're swinging on your Hangout Pod gazing out towards the ocean, The Old Man and the Sea is the perfect solitary companion.
If you're looking for a digital detox, a novella is the perfect getaway from the raving mad outside world. Grab some comfy cushions, get nice and snug and get stuck into some thrilling novellas.