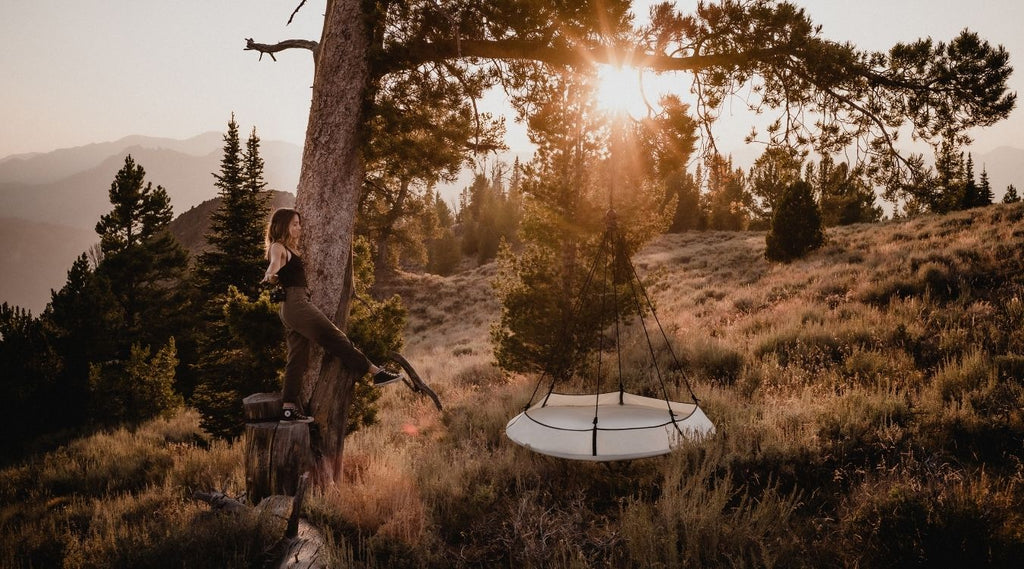 Podaholics: Our top seven podcasts to deep dive into this weekend
Podaholics: Our top seven podcasts to deep dive into this weekend
Sinking into a Hangout Pod and deep-diving into your favorite podcast is one of those small pleasures that makes life a little brighter. However, if you've exhausted all your best-loved podcasts, it's time to find something new. Here are some of our own favorite podcasts for those cozy days.
The Party in My Plants Podcast with Talia Pollock
If you want some inspo for your next health kick, you can't do much better than the endlessly engaging Talia Pollock. Her podcast aims to make healthy living fun, exciting and enjoyable with a whole host of tips and techniques. At the end of the day, who doesn't want to be healthy and happy? 
JUMP with Traveling Jackie
Let's be honest - none of us have travelled nearly as much as we'd have liked over the past year. If you're chilling out on your Hangout Pod dreaming about packing up and jetting off, Travelling Jackie is the perfect tonic. At 18, Jackie decided to reject a normal life and began her adventures around the world. Her podcasts will spark your imagination for the next adventure if it isn't already glowing.
Well Now
If you're looking to dig deeper into the secrets behind a healthy lifestyle, Well Now will be your new favorite podcast. With a variety of guests including doctors and wellness experts, Well Now will add an extra layer to your health knowledge and give you guidance on incorporating it into daily practice.
The Travel Diaries
As dedicated wanderbugs, one of our most listened to travel podcasts has to be the Travel Diaries. Hosted by Holly Rubenstein, this podcast features a whole host of travellers and delves into how and why travelling has shaped who they are today.
TED Radio Hour
You've probably heard all about TedTalks, but did you know that there is a podcast called TED Radio Hour? Hosted by Manoush Zomorodi, Radio Hour is all about the big ideas, ranging from the climate to design. If you're looking to expand your knowledge, TED Radio Hour will be just the ticket.
Dear Me 
Have you ever looked back at your younger self and wished you could give them some advice? Dear Me is a new podcast that uses that reflective concept and puts it straight to its guests. With such an intriguing concept, there's no doubt that this podcast has got a bright future ahead of it!
The Mindful Minute
No matter who you are, taking time to yourself is essential if you want to keep your mind and body happy. The Mindful Minute is a podcast hosted by meditation guru Meryl Arnett, which will help you focus your mind and keep you grounded. Plug the earphones in with The Mindful Minute on a sunny evening and you'll be feeling blissful in no time.
Podcasts are one of the best ways to learn something new and relax at the same time. What better place to spend time with your favorite podcast than relaxing on a Hangout Pod? Explore our collections and find your new podcast pod today.